Summary: In this Article, you'll get to read about —
Cloud storage offers a great deal of convenience, but it is important to note that there are also risks associated with storing data on the internet. Some of these risks include hackers accessing your account, file encryption being broken, or being locked out of your account.
Every day, more people are using smartphones and storing their data in the cloud. With the convenience of quickly syncing files and having access from any device, there is a misconception that all data should be stored in the cloud. However, there are a few things you should never store in the cloud.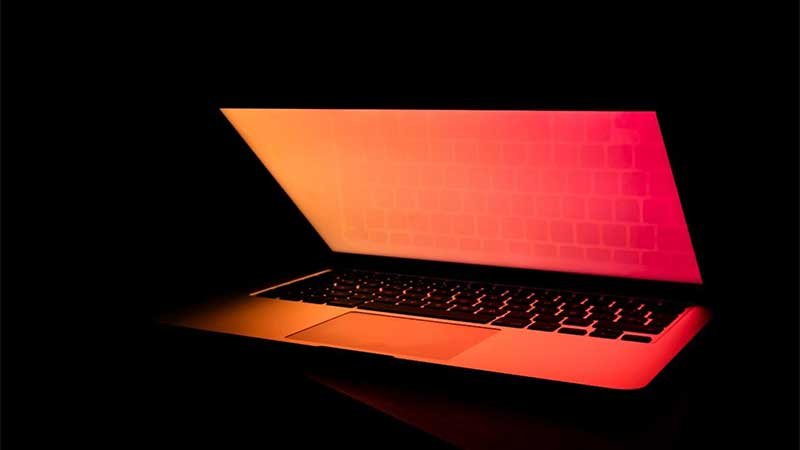 A few examples of data not to store in the cloud include credit card information, social security numbers, and other sensitive data. According to research, about 33 percent of Americans become victims of identity theft, almost double the global average.
In this article, we will answer people following questions:
What types of information should not be stored?
Which cloud is better to store data?
What is the safest way to store data?
So, stay tuned!!
Which are the Best Cloud Storages?
Cloud storage has become more and more popular in recent years. The convenience of having data stored on a central server is an attractive option for people who would like to avoid the hassle of backing up files and storing them on their local devices.
Some platforms offer cloud storage like Google Drive, Dropbox, OneDrive, and so on. These are the most reputable and well-known online storage platforms. These platforms are a great way to store data like images, videos, assignments, etc. So, people can access them later anytime, anywhere.
However, it is not recommended uploading everything on the cloud. We will discuss shortly the data that users should never store on remote storage.
Also, Read: What You Must Know About Cloud Security
Safest Way to Store Data:
There are different safest ways to store information. Firstly, if it needs to access data remotely, people need to save information on the secured online storage platform. Secondly, users can save confidential personal information offline on their desktop, laptop, or smartphone.
However, either people choose the first or second way, there is no 100% guarantee of data protection. They need to take some precautionary measurements to protect their information like using a VPN. 
Sometimes people may be in a region where the website service is restricted. It means they can't access their information when needs even it is stored online. In such a situation, people need to have a phone VPN. We recommend people use VeePN VPN. It is a completely legal, secured, trusted, and free VPN proxy app. So, people can get access to their files and hide their IP address and location from hackers.
It also becomes useful for offline storage as there are chances that users might unknowingly download a virus on their computer, which can spy on them. With VeePN, users can make their online and offline data secure.
What Types of Information Should Not be Stored on the Cloud?
There are many advantages to storing information on the data cloud storage; you can access it from any device, share it with others, and access it from anywhere. However, just because there are so many benefits does not mean that all types of information should be stored on this type of storage.
Although data is encrypted, your information may still be vulnerable to hacking if you use a weak password or if phishing attacks can take advantage of any employee logging into the cloud. Some of the data that should never store online to keep safe cloud storage are the following:
Medical Information:
One of the most sensitive types of information one might store on the cloud would be medical records. Medical records are extremely private and contain highly sensitive information about a person's life.
If they were to be leaked or fall into the wrong hands, it could result in severe consequences such as identity theft, discrimination, and financial fraud. This is why medical records should not ever be stored on the cloud.
Legal Files:
Legal files are important documents that are used to determine legal cases for people throughout the United States. Electronic storage of these documents in the cloud can cause significant issues for individuals if they do not have access to them later.
One of the reasons is that sometimes cloud websites can be restricted due to any reason. In that case, people can use unblock proxy VPN for iOS and android to get access. Furthermore, if an individual's electronic device is lost or stolen, there is no guarantee that their information will remain secure.
Financial Files:
There are many types of sensitive information that should not be stored on the cloud for protection. Information such as bank records, tax returns, credit card information, and even social security numbers should never be held on a cloud server.
This is because if the company storing this information were to have any type of breach or hack, it would put millions of people at risk for identity theft. There are also other more personal items that people might not want to share with others.
Mission-Critical Documents:
Many organizations and businesses do not store anything mission-critical on the cloud to avoid potential problems and data loss. Critical data such as business records, customer files, intellectual property, and financial information are kept safe on securely encrypted databases or offline servers. This is because the cloud offers minimal protection from cyber threats such as malware and hackers.
In regard with this, you can also consider reading the following posts–