Summary: In this Article, you'll get to read about —
Stellar Repair for Outlook is a tool that helps repair PST (Microsoft Outlook Personal Storage) files. Along with fixing PST files, the software also assists in repairing and retrieving lost mailbox items with all content, including attachments, contacts, tasks, calendars, journals, and more.
Stellar Repair for Outlook functions in a systematic manner.
First, it scans the Damaged PST files then prior to repairing and saving them, it extracts the data and converts them into new and usable PST files. By importing the new PST file into Microsoft Outlook, freshly repaired files can be viewed.
Moreover, with Stellar Repair for Outlook, you can also retrieve emails from the deleted items folder which were deleted by you accidentally. One of the biggest reasons to recommend Stellar Repair for Outlook is that it displays the original content of the PST file after the recovery procedure gets done.
And, that's a short and crisp overview of Stellar Repair for Outlook and its offerings.
Now, let's check out how you can install the software on your computer and other essential details.
Stellar Repair: System Requirements
Here are the system requirements that you will require in order to install Stellar Repair for Outlook on your computer.
Processor: Intel-compatible (x86, x64)
Operating Systems: Windows 11, 10, 8.1, 8, 7
Now, let's head to the installation process and look at how you can install Stellar Repair for Outlook on your Computer.
Directions to Install Stellar Repair
Downloading and installing Stellar Repair for Outlook is one of the easiest chores, all you have to do is download the software from Stellar official website and install it on your computer. If you are feeling puzzled or encountering any sort of confusion, you can simply follow the below-cited directions.
To install the Stellar repair on your computer, hit on the save file when the opening dialog box pops up.
Next, you have to double-click the File, when the download window appears.
Lastly, when the Security Warning Box opens, simply click on Run.
By applying these simple directions you will be able to install Stellar Repair for Outlook on your system and the best part is that it is quick and easy to install. So, you will not require to wait for too long before PST file recovery.
Steps to Fix PST File Corruption Via. Stellar Repair for Outlook
These are the steps that will help you repair PST File Corruption with Stellar Repair for Outlook.
Step:-1 When Stellar Repair for Outlook launch, it will automatically detect your pst file and then shows the Select Outlook Data File for Repair dialog box like the one you can see below.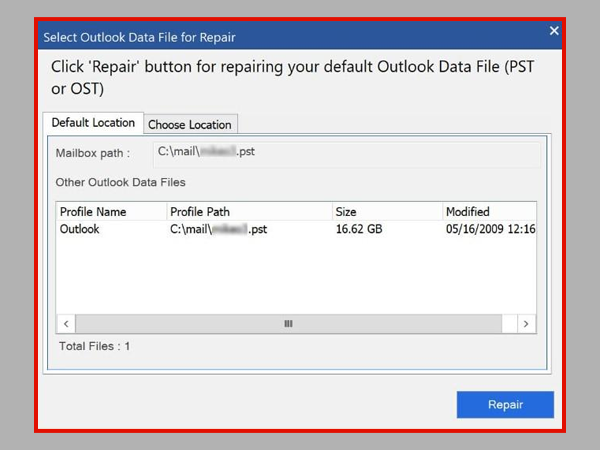 Step:-2 Stellar Repair for Outlook automatically detects the PST in the Outlook profile's default location. If it doesn't detect it there or you want to repair a different PST file, go to the Choose Location tab and select the PST file you want to repair. The repair process begins when you click Repair, and the dialogue is shown below appears.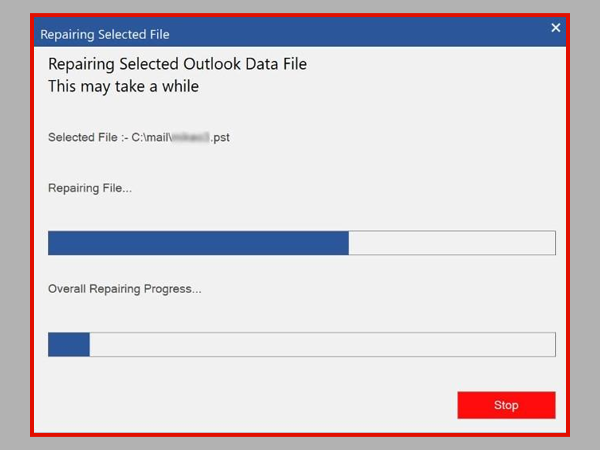 Step:-3 Depending on the size of your PST file and the processing capacity of the PC you're using, the repair process can take some time. It's your choice you can halt the recovery process at any time by clicking stop. Once the repair process has been completed 'repair complete' dialog box will appear.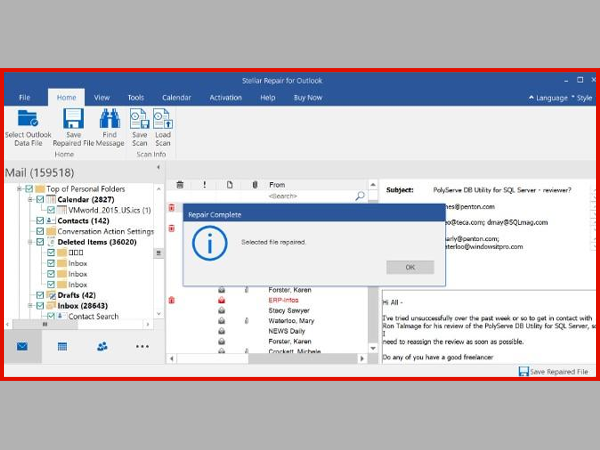 Step:-4 Once the repair process has been completed software will show the preview mail items in a three-pane window.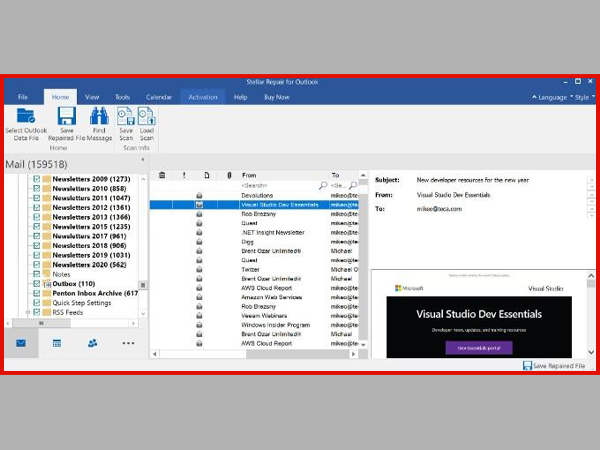 Step:-5 Once the repair process has been completed and you have a chance to view the required information in the PST file, you can save the repaired file in a new PST file or optionally in an MSG, EML, RTF, HTML or PDF file to save. To save your repairs, click the Save Repaired File icon on the toolbar.
Conclusion:- Powerful and easy to use, Stellar Repair for Outlook can be a lifesaver when you find Outlook won't start and you're afraid you've lost all your email, contacts,calendars, and attachments. Stellar Repair for Outlook can save your recoverable data and restore them to a new PST file that you can open in Outlook.
---