Summary: In this Article, you'll get to read about —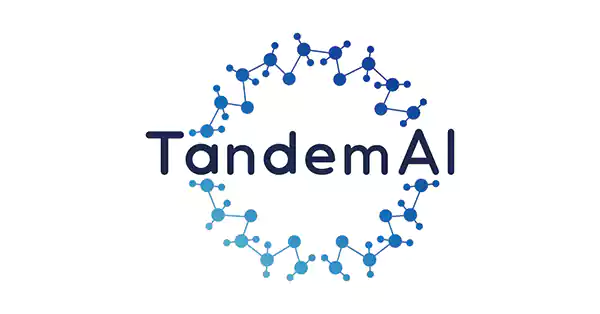 TandemAI led $25M in series-A by OrbidMed and Chengwei Capital in a seed round. The financing will be used to advance the computational platform of TandemAI and integrate wet labs for biophysics, medicinal chemistry, and biology with it to accelerate and optimize drug candidates for partners.
TandemAI is a drug discovery platform where researchers can access a user-friendly AI interface with physics-based tools, computing infrastructure, and an integrated wet lab. It invites the global scientific community to contribute to pre-clinical therapeutic candidates and help improve lives by discovering new treatment options.
The company has an advanced team of data scientists, physicists, and biologists to chemists experts who discover and accelerate the experimental drug process for human health.
Specifications of TandemAI
Specifications of the reinventing drug delivery infrastructure; TandemAI has been provided below from founder details to the IPO status of the company.
| | |
| --- | --- |
| Features | Specifications |
| Company Name | TandemAI |
| Legal Name | TandemAI |
| Founder | Jeff H |
| Founding date | 2021 |
| Total Funding Amount | $25M |
| Headquarters | Shanghai, China |
| Last Funding Type | Seeds |
| Contact email | contact@tandemai.com |
| IPO Status | Private |
| Website Address | Tandemai.com |
| Company Short Description | Reinvent drug discovery infrastructure |
After walking across the specifications, let's know the reasons that lead TandemAI to raise $25M in Series-A below.
Reasons Leading to TandemAI's Raised $25M in Series-A
TandemAI drug discovery solution is to create a comfortable space for the lives of pre-therapeutic patients. Here are some major reasons why TandemAI raised $25M in series-A.
TandemAI integrates its highly efficient AI system containing physics-based tools with the data collected in the chemical and biological wet labs, thus building a drug-evolving ecosystem.
This system has effectively attracted huge investments in seed and pre-series A financing, leading to more expansion and advancement in the platform and its tools.
The senior managing director and partner at Orbimed recall that "TandemAI has assembled an outstanding core team to leverage this opportunity with a vision for creating a new drug discovery engine based on accurate quantum mechanics, large-scale experimental data, and artificial intelligence."
TandemAI has led $25M in Series-A funding by OrbiMed and Chengwei Capital due to its philanthropist-rooted ideas and tech work to converge and bring an efficient new solution for patients in need.
Its biotechnology platform of physics-based drug discovery tools and wet labs, with an exemplary community of scientists, works towards the betterment of lives in the drug discovery network.
TandemAI is efficient with integrated ecosystem resources like wet labs, proprietary AI tools, and extra efficient computing infrastructure for the human good, thus bringing the solutions and results that bring big changes in the clinical therapeutics of patients.
TandemAI is a drug development company dedicated to eradicating all the barriers to gaining the best-advanced tools in drug discovery.
TandemAI helps the client by improving their success rate of pre-clinical drug candidates through their experts and scientists with the global scientific community. They together boost the drug development process.
Advanced Tools in Drug Discovery Technology of TandemAI
The integrated platform of TandemAI has advanced tools in drug discovery with AI, molecular simulations, and supercomputing infrastructure to create a drug-evolving system.
The funding partner in the series-A, David Wang, M.D., PhD., Senior Managing Director, and Partner at OrbiMed, shares that "Advances in artificial intelligence tools rooted in rigorous biophysics represent a new frontier in drug discovery."
The three tools of TandemAI are as follows:
Physics-Based Molecular simulation advanced tool helps TandemAI to acknowledge the motion activities of various drugs' atom binding with other protein atoms.
Artificial Intelligence tools help them test the different computations and models possible for carving capable pre-clinical therapeutics for the partners.
The Supercomputing Infrastructure of their in-house architecture is built to optimize drug discovery workflow.
Customer Services
Tandem AI drug discovery platform helps the global scientific community and has a user-friendly AI interface. Their respective customer care services have been listed below.
Contact Address: New York
1501 Broadway,
Suite 1601,
New York, NY
10036
Suzhou
Building 6, Block 3,
Tianyun Plaza,
No. 111 Wusongjjang Avenue,
Guoxiang Street,
Wuzhong District,
Suzhou, China
215124
Shanghai
5th Floor, Block 1,
227 Zhangheng Road,
Pudong New Area,
Shanghai, China
201203
Online Form Link: TandemAI
FAQs
Ans: Currently, TandemAI has two investors that include Cheignwei Capital and Orbimed.
Ans:The list of the top competitors of TandemAI may include Modern Therapeutics, Healx, and Novellus.
Ans: Tandem AI has raised up to $25M in its A-series. $25M is the total funding amount that Tandem AI has received.
Ans: The last funding amount of Tandem AI was held on Dec 22, 201, from the seed round.